The best way to have creative freedom in a marriage 
How song writing can be like giving birth 
Understanding people is a skill, practice like you would an instrument 
Understanding that 'dominatrixing' is like being a surgeon 
How to get better at asking for things
Full podcast can be found here.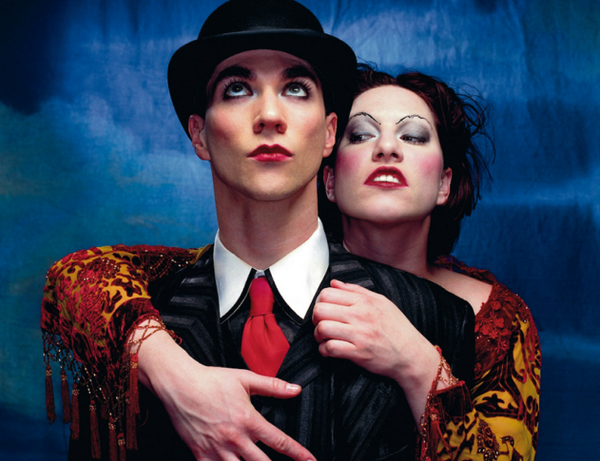 Amanda Palmer is a singer, songwriter, playwright, performance artist, musician, author, blogger, director, mother and all-round inspiring woman, from New York. Palmer rose to recognition largely through the theatrical rock duo, The Dresden Dolls, her artistic career is known to be daring and unorthodox - tearing down traditional norms. Amanda is a familiar face among the arts fans all over the globe. Amanda is famous for the devote following she attracts, crowd funding $1.2m for her Theatre is Evil album before a note was event played.
The best way to have creative freedom in a marriage 
Amongst many things, the audacious performer is also the wife of English author Neil Gaiman. In the What Do You Say? podcast, Palmer describes how they support one another creatively; whether it is song or a book in working progress, Amanda believes the main ingredient is to: "not be critical unless very invited to do so". She highlights the importance of giving each other their creative freedom to: "do their thing, be themselves and not get involved". 
Amanda also comments that that the couple isolate themselves an artistic capacity, particularly when it comes to creative decisions. However, these statements surprised some listeners who believed creative couples would work indispensably on their latest material but not in this case, and perhaps not in many others. 
She exclaims: "we can talk all we fucking want about the dishes or how to renovate the bathroom", but not if it comes to "I think you should or shouldn't have written that song that way". 
She explained that Neil did, however, help edit her book, The Art of Asking: How I Learned to Stop Worrying and Let People Help. Her book has been described by marketing guru, Seth Godin, as the book that will help "change the way you think about connection, love and grace". However, Amanda further declares that she "trusts the shit" out of Neil because he has experience from editing his own books and undoubtedly respects him immensely as a husband and an author. 
They have worked together on "silly projects" together, but nothing in a professional capacity, which Amanda believes is important for their marriage. 
During the What Do You Say? podcast, Amanda was heading to a show in Edinburgh, where she was feeling nervous because her husband Neil was in the audience, apparently rather rare occurrence in their busy lives. 
Amanda's recent material touches on intimate subjects including abortion, miscarriage and death. On the subject of giving one another creative freedom, Amanda facetiously added that if Neil were to see her backstage and say: "great abortion song, not so sure about the second verse, have you thought about perhaps...", she would "clock him".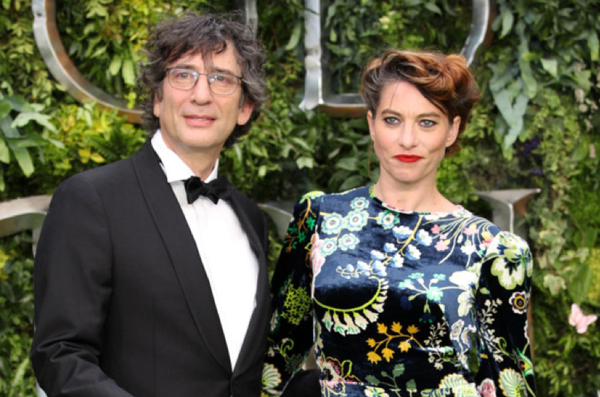 How song writing can be like giving birth 
Before the recording of a song or an album, Palmer explains how fragile its state can be. "Like an infant", it needs protection and coddling. She believes she isn't alone with this feeling and trusts that many other artists are precious about their material when in its infancy. 
She says: "the last thing you want when you've poured your soul into something is have someone go 'ah, it's okay'." 
She describes her song writing process as ever-changing. Often, she will discover a melody first and sometimes subconsciously discovers lyrics. Other times she will knowingly try to write a song with a topic in mind, such as Voicemail to Jill. She believes that: "a lot of creative things, when you look at the course of history, are random". 
Before entering a recording studio, Amanda has already finished approximately 97% of the album, except small lyrical amendments and melodical tweaks. 
Understanding people is a skill, practice like you would an instrument 
Upon their meeting, Gavin compliments Amanda on being an out-going woman and is the Queen of Connecting. Amanda explains that she hasn't always been this way and despite always enjoying people and their company, she spent much of her teenage years very insecure and afraid of others - a universal feeling that is prevalent amongst many influential figures. 
It is evident that Amanda enjoys the beauty in human connection and feels grateful to work in an industry that allows her to exercise and experiment in these areas. She humorously adds: "I had various choices of careers that I could go into, but I picked a career where I could look people in the eye and not get yelled at". 
Amanda is a strong believer that understanding people is a skill in itself, and something that you must practice. She informs listeners that she had recently been taking less time practicing musical instruments in order to "practice people".
Understanding that 'dominatrixing' is like being a surgeon 
Before becoming the extravagant female figure, we have come to know and love, Amanda was a student at Wesleyan University, Massachusetts, where she participated in the Eclectic Society. 
She discloses that she was a massage therapist, illegally, out of her dorm bedroom at university. "I liked touching people; I liked them trusting me; I liked being with people and being paid to do it." 
Amanda adds: "I would have been a really good prostitute, but the stigma is huge. I was a good stripper". Her song "Berlin" is about her time working as a stripper in a club called The Glass Slipper - Berlin being her stripper name.
"I was a good dominatrix", Amanda tells listeners. 
However, Amanda expresses her worries about the risks involved in dominatrix activities and warns listeners, "Don't do it without knowing what you're fucking doing, it's like being a surgeon".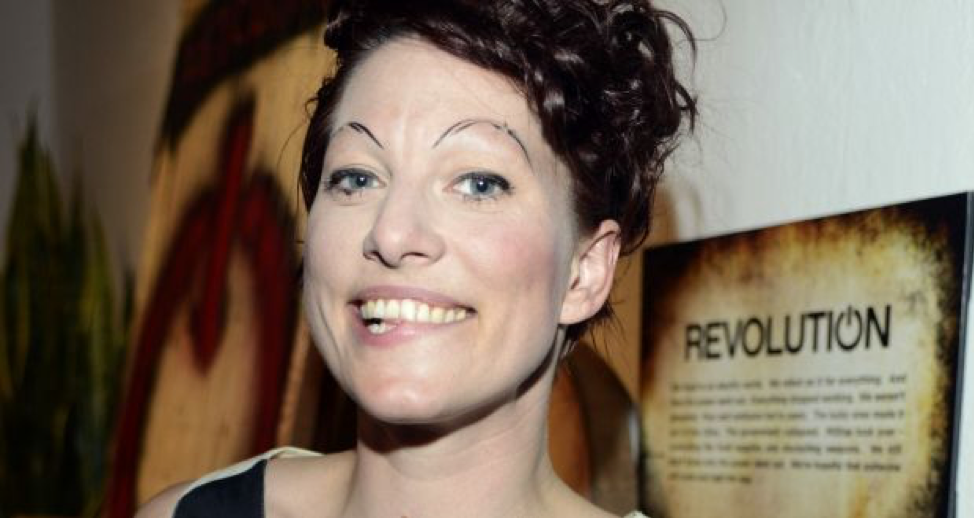 How to get better at asking for things 
In her 2013 TED Talk, Amanda explains through colourful storytelling how she came to be the daring artist she is today. From the early days busking as the 'Eight Foot Bride' human statue to touring with The Dresden Dolls, Amanda and her band did an abundance of Couch Surfing, where she met and stayed with locals. Palmer compares Couch Surfing and crowd surfing to ultimately being the same thing because, "You're falling into the audience and you're trusting each other." 
The essence of Amanda's book, The Art of Asking: How I Learned to Stop Worrying and Let People Help, is summarised beautifully in her TED Talk where she eloquently says, "I didn't make them, I asked them".
Reiterated in the podcast, people need to learn to ask for more. Particularly, British culture is renowned for its modesty, as Brits are typically ashamed for asking for things and when requesting favours, even from loved ones. 
Palmer exclaimed jokingly: "I'm married to one of you. It's a nightmare... I love you, honey!" 
In order to "get over ourselves" and ditch the self-deprecation, Amanda begs us, "Just stop!"
She puts it simply. When requesting a favour or asking for something, take a moment to reflect on what exactly you have to lose by asking and why you feel ashamed to express this vulnerability.